In June, the COSMER laboratory was at CIRS of the University of Girona. The objective of this mission was to use the robot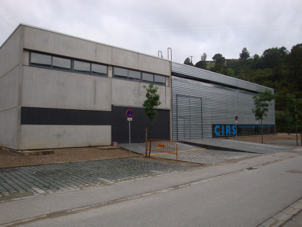 s and inftrastructures of CIRS to test the algorithms developed at COSMER with a dynamic motion tracking based on our Qualysis motion tracking system.
We acquired nearly 300 sequences in one week and carried out 6 different groups of experiments:
Estimation of the hydrodynamic parameters of underwater robots (Mathieu Richier)
Development of an intelligent reel (Ornella Tortorici and Cédrice Anthierens)
Visual estimation of the shape of an umbilical for the control of a robot rope (Juliette Drupt and Claire Dune)
Acoustic estimation of a diver's position (Bilal Ghader and Claire Dune)
Recognition of a diver's gestures (Bilal Ghader and Claire Dune)
Creation of a database for underwater SLAM (Clémentin Boittiaux and Claire Dune)
We thank the CIRS team for their welcome and help in setting up the experiments!