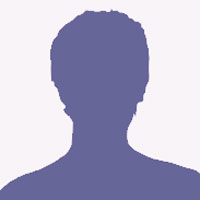 Associate professor, CNU 60
phone : 04.94.14.23.60
E-mail : maxime.chalvin at univ-tln.fr
Bio
Former student of the ENS Cachan (now ENS Paris-Saclay), and PhD of the University of Toulon in Mechanical engineering, I am an associate professor (CNU section 60) at the IUT GMP of Toulon and the COSMER laboratory.
I defended my thesis in 2020 concerning the multi-axis additive manufacturing of tubes by robotic wire deposition, and particularly the generation and optimization of trajectories. Afterwards, I worked one year as a research and innovation pilot, during which I continued research work on multi-axis additive manufacturing, especially for the WAAM process.
Research
My work focuses on multi-axis additive manufacturing, using metallic or polymeric materials, in order to generate manufacturing trajectories adapted to multi-axis additive manufacturing using directed energy deposition processes, in order to suppress the support. One aspect of the work carried out also concerns the in-situ monitoring of the process in order to control it according to the operating conditions.
---
Journal articles
Sébastien Campocasso, Maxime Chalvin, Ugo Bourgon, Vincent Hugel, Matthieu Museau. Manufacturing of a Schwarz-P pattern by multi-axis WAAM. CIRP Annals - Manufacturing Technology, 2023, 72 (1), pp.377-380. ⟨10.1016/j.cirp.2023.04.058⟩. ⟨hal-04156463⟩
Maxime Chalvin, Sébastien Campocasso, Vincent Hugel, Thomas Baizeau. Layer-by-layer generation of optimized joint trajectory for multi-axis robotized additive manufacturing of parts of revolution. Robotics and Computer-Integrated Manufacturing, 2020, 65 (101960), pp.1-11. ⟨10.1016/j.rcim.2020.101960⟩. ⟨hal-02509891⟩
Education
My teaching is carried out within the BUT GMP of Toulon mainly in the following subjects:
Manufacturing engineering (about 50%)
Mechanical design (about 40%)
Robotic (about 10%)