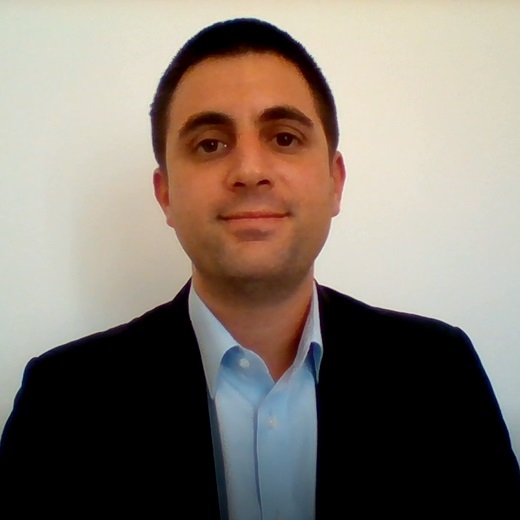 Associate professor, section 60
office : GM-111 & M-130
phone : 04.94.14.23.60 / 04.83.16.66.30
mail : sebastien.campocasso 'at' univ-tln.fr
personal webpage : cv.archives-ouvertes.fr/sebastien-campocasso
Bio
A former student of the ENS Cachan (B3) and doctor of the ENSAM in "Mechanical Engineering – Manufacturing Processes", I am currently an associate professor (CNU 60) at the University of Toulon. Involved at the international level within the CIRP (Research Affiliate since 2014), I also participate in national networks such as Manufacturing'21 and the GIS S-mart (ex AIP-Primeca).
After more than five years of research at LaBoMaP (ENSAM de Cluny) on experimental analysis and modeling of metal cutting, my integration into the COSMER laboratory in September 2015 was accompanied by a change in research themes.
Research
My current work focuses on the development of design and trajectory planning methods for additive manufacturing. This theme is based on the resources of the SeaTech Engineering School's MAQ3D platform and constitutes a unifying axis for the COSMER laboratory.
Thesis supervision
Maxime Chalvin (Sept. 2017-), 70% – under supervision of Vincent Hugel
Myriam Orquera (Sept. 2015-), 50% – under supervision of Dominique Millet
Supervision of master students
Maxime Chalvin (April-JUly 2017), 100%
Scientific Collaborations
Scientific outreach
CIRP Research Affiliate since August 2014
Local correspondent S-mart (ex AIP-Primeca) and Manufacturing'21 since Jan. 2017
Correspondent in PACA region of GIS S-mart with the association TEAM Henri Fabre
Reviewer for The International Journal of Advanced Manufacturing Technology
Member of scientific committees of international conferences :
Member of scientific committees of national conferences :
Organization of events :

Manufacturing'21 Days, Toulon, 23-25 Jan. 2019
Collective and administrative responsibilities
COSMER representative at the MEDD Thematic Pole (Sea, Environment, Sustainable Developement) of Toulon University since Sept. 2016
Education
I mainly teach the following subjects in the GMP department of the IUT in Toulon: mechanical manufacturing (~60%), IT (~20%), metrology/non-destructive controls (~20%), as well as project management. I also work in the IMecaD (mechanical design) and MDE (materials) courses at SeaTech, as well as in the CAPPI professional degree.
Recent publications
S. Campocasso*, M. Chalvin, A.-K. Reichler, R. Gerbers, K. Dröder, V. Hugel, F. Dietrich. A Framework for Future CAM Software Dedicated to Additive Manufacturing by Multi-Axis Deposition. 6th CIRP Global Web Conference (CIRPe), October 23-25. Procedia CIRP, Vol. 78, pp. 79-84, 2018
M. Chalvin*, S. Campocasso, T. Baizeau, V. Hugel. Automatic Multi-Axis Path Planning for Thinwall Tubing through Robotized Wire Deposition. 12th CIRP Conference on Intelligent Computation in Manufacturing Engineering (ICME), July 18-20, 2018, Gulf of Naples (Italy). Procedia CIRP, In Press
M. Orquera*, S. Campocasso, D. Millet. Design for Additive Manufacturing Method for a Mechanical System Downsizing. 27th CIRP Design Conference, May 10-12, Cranfield (UK). Procedia CIRP, Vol. 60, pp. 223-228, 2017
S. Campocasso*, V. Hugel, B. Vayre. Génération de trajectoires pour la fabrication additive par dépôt de fil robotisé multi-axes – Application à une tubulure torique (5 p.). 15ème Colloque national AIP-Primeca, 12-14 Avril, La Plagne (France), 2017
Fulll list available at cv.archives-ouvertes.fr/sebastien-campocasso