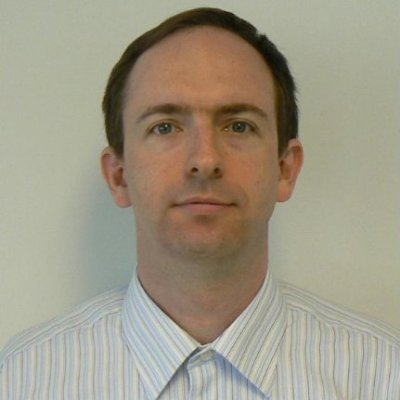 Directeur du Laboratoire COSMER
Professeur des Universités, section n°60
tél : 04 83 16 66 30
courriel : vincent.hugel at univ-tln.fr
Bio
Après un diplôme d'Ingénieur Civil de l'Ecole Nationale Supérieure des Mines de Nancy et un post-diplôme en Génie Robotique et Productique de l'Institut des Sciences et Techniques Nucléaires de Saclay, j'ai effectué une thèse à Paris 6 au sein du Laboratoire de Robotique de Paris sur la commande de robots hexapode et quadrupède sous la direction de P. Coiffet et l'encadrement de P. Blazevic. Après avoir soutenu en 1999, j'ai continué mes activités de recherche sur la locomotion quadrupède embarquée grâce à un Post-Doc financé par la société SONY. Mon recrutement en 2000 en tant que Maître de Conférences à l'Université de Versailles/IUT de Vélizy au département GEII m'a permis de continuer mes activités de recherche dans le domaine de la robotique mobile terrestre, et particulièrement en robotique bipède, humanoïde et avienne. En 2007, j'ai soutenu mon habilitation à diriger les recherches intitulée « De la locomotion à l'autonomie des robots à pattes » au laboratoire d'Ingénierie des Systèmes de Versailles.
Recherche
J'ai été recruté en 2014 sur un poste de professeur à l'Université de Toulon au département GMP de l'IUT, avec pour mission la création d'un laboratoire de robotique.
Ce laboratoire a vu le jour en décembre 2014 et a obtenu une reconnaissance en tant qu'équipe d'accueil en juin 2015. Dans le cadre de cette nouvelle unité, j'ai oeuvré pour le démarrage d'une activité de recherche en robotique sous-marine, en partenariat avec plusieurs acteurs du domaine de la région.
La thématique principale que j'ai proposée concerne la mobilité et l'autonomie de robots marins, sous-marins mais aussi terrestres, avec un objectif à moyen terme de concevoir et développer des plateformes amphibies innovantes.
Mes activités de recherche couvrent la conception de systèmes mécatroniques innovants en terme de mobilité, et le développement de comportements autonomes pour la robotique.
Publications
---
Communications dans un congrès
Brevets
Jun Yokono, Masahiro Fujita, Vincent Hugel. Robot device and method of controlling robot device operation. Japan, Patent n° : WO2002065825B1. 2003. ⟨hal-03559368⟩
Autres publications
Anick Abourachid, Ludovic Maes, Lionel Reveret, Vincent Hugel. Method of Generating Commands for Controlling Coordination of Displacement Members of a Moving Platform and Corresponding Generator. 2012. ⟨hal-01723823⟩
Rapports
Christian Cibert, Vincent Hugel. Moments gyroscopiques : hélices, pods et autres volants d'inertie. [Research Report] bm5170, Techniques de l'ingénieur. 2017. ⟨hal-01723795⟩
Direction de Thèses
Thèses soutenues
Matheus Laranjeira (janvier 2016-avril 2019), 40% – co-encadrement avec Claire Dune
Aïda Feddaoui (octobre 2016-mai 2020), 25% – co-direction avec E. Busvelle (LSIS) et co-encadrement avec N. Boizot (LSIS)
Nicolas Gartner (octobre 2016-juin 2020), 40% – co-encadrement avec Mathieu Richier
Maxime Chalvin (septembre 2017-juillet 2020), 30% – co-encadrement avec Sébastien Campocasso
Ornella Tortorici (novembre 2017-décembre 2021), 30% – co-direction avec Hervé Barthélémy (IM2NP), co-encadrement avec Cédric Anthierens
Thèses en cours
Responsabilités collectives et administratives
Membre élu du Conseil d'Administration de l'Université de Toulon 2015-2019
Membre du Conseil de l'Ecole Doctorale 548 Mer et Sciences depuis septembre 2015
Membre du Pôle Information-Numérique-Prévention de l'Université de Toulon depuis septembre 2015
Membre élu du Conseil de Département GMP de l'IUT de Toulon depuis 2016
Président de jury d'admission en DUT 2ème année GMP depuis 2015
Responsable pédagogique du master Erasmus Mundus MIR (2020-).
Rayonnement scientifique
Membre du Comité Programme de la conférence ECMR 2017 (European Conference on Mobile Robots).
Responsable scientifique pour le Cosmer du projet Surfbot (2016-2020).
Enseignement
J'enseigne la mécanique analytique au département GMP de l'IUT de Toulon, la robotique mobile terrestre dans le parcours SYSMER de l'Ecole d'Ingénieurs Seatech de l'Université, et la modélisation des systèmes mécaniques en 1ère année du master ISC (Ingénierie des Systèmes Complexes), parcours Robotique et Objets Connectés.